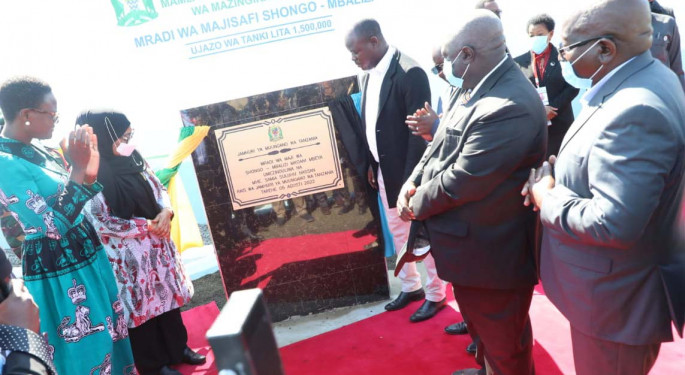 "Anyone who destroy the source of water should be taken appropriate action." Hon. Samia Suluhu Hassan, President of the United Republic of Tanzania, said, adding that it is the responsibility of leaders and citizens to protect water sources so that projects can ensure water supplies at all times.
The President of the United Republic of Tanzania, Hon. Samia Suluhu Hassan, launched the Shongo-Mbalizi water project in the Mbeya region and called on people to protect the environment, including water sources as the government invests a lot of money in water projects so that people can get sanitation and now people have seen the difference in the water supply before the project and now that water is to 95 percent available.
She has ordered citizens to be informed in advance if water is shut off due to a fault, rather than executives to remain silent without explaining what is going on at the water supply. At the event, Anthony
Sanga, Secretary General of the Department of Water Management, said the project will serve around 80,000 residents and produce 8.1 million liters per day.
The people who will benefit from this great project are from Mbalizi, Nsalala, Songwe, Mlima wa Reli, Mapelele, Izumbwe and Jeshini areas and there are opportunities for people from these areas to spend enough time. pursue economic activities instead of fetching water.
The Ministry of Water has carried out the implementation of this project for 12 months through the Mbeya Environmental Sanitation and Sanitation Authority (Mbeya WSSA) with a value of 3.3 billion shillings as part of the strengthening of sanitation facilities in the country.